Here is the recipe for awesome Lemon Turmeric King Prawn Linguine:
What you need:
1 tablespoon coconut oil
250g raw King Prawns, shelled
3 cloves garlic, crushed or chopped finely
1 teaspoon chili flakes
2 courgettes (baby zucchini) chunked
6 button mushrooms, sliced
2 tablespoons fresh lemon juice
1 chicken stock cube
1 tablespoon butter
Handful of fresh basil leaves, roughly chopped
2 teaspoons turmeric
How it looks! Just awesome, right?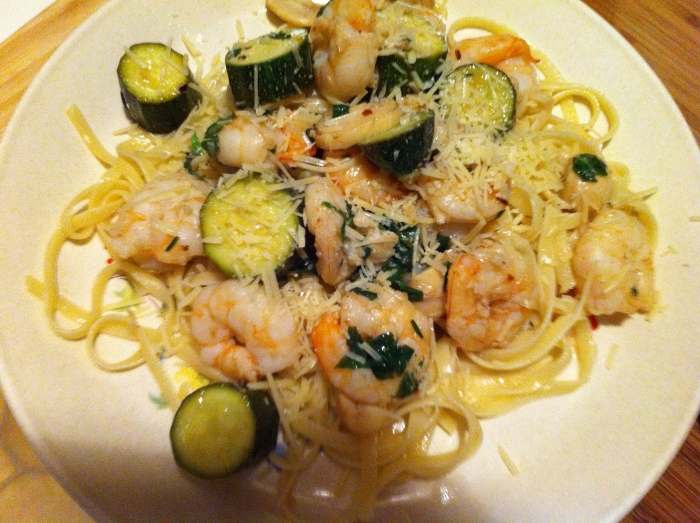 While your linguine is cooking, use a wok to saute the prawns, chili and garlic until only just cooked (2-3 minutes), turning once. Set aside in bowl, add more oil to wok if needed. Add courgettes and mushrooms, stir fry a few minutes then add juice, butter and stock cube. Simmer over low heat with lid on a few minutes, then add basil, turmeric and prawns. Cook for one minute, stirring well.
Serve over linguine and liberally sprinkle with fresh ground black pepper, add Parmesan cheese as desired.
*** Thanks to Jill Moore, Admin Turmeric User Group on Facebook for the recipe! ***