The following info has been collected directly from the company.
The certifications and testing mentioned by the company have been verified by us using the relevant documents sent to use as proofs.
About the Company
Ownership, brand, address and contact details of the company are as follows:
Company's full name: Nature's Help Pty Ltd
Brand name: Nature's Help
Owner / director: Kirsty Strowger, Director.
Years in business: 15 [may not be in same business]
Product website: www.turmericaustralia.com.au
Address: 48 Longmorn Crescent, Merrimac, QLD, 4226
Country : Australia
Customer care email: [email protected]

Customer care phone number: +61 7 55 303 247
Owner's Profile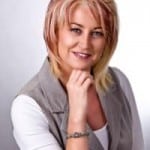 Kirsty strowger is the owner / Director of the firm/
Kirsty is colon hypnotherapist and has been a beauty therapist for 15 years.
She is also a health and wellness coach and does personal mentoring too.
She is educated in whole food healing.
Details of the product
Nature's Help has come up with turmeric powder capsules (not to be confused with curcumin supplements) with addon ingredients –  ginger and black pepper.
Here are more details on their product:
Quantity of key ingredients per capsule: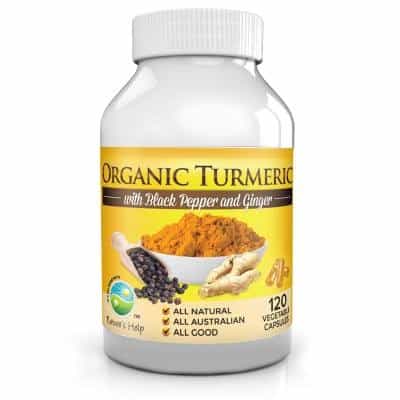 680mgTurmeric
30mg Ginger
5mg Black Pepper (added as an absorption enhancer)
% curcumin: 3-5% (varies from batch to batch)
No of capsules in a bottle: 120
List of additives: None
Certified Organic: Yes. By Australian Certified Organic (ACO) www.austorganic.com. [Document proof
provided]
Tested for lead, arsenic and other harmful metals: Yes. [Document proof provided]
Origin of turmeric: India
Production facility: Australia
Gluten free: Yes
Dairy free: Yes
GMO free: Yes
Vegan: Yes
Why buy Nature's help Turmeric ?
Here is what the company has to say about their USP:
We listened to what our customers wanted.  We used to do an organic turmeric capsule with nothing added to help increase the absorption.  So we added black pepper and ginger.
BLACK PEPPER contains piperine; a natural ingredient that increases the bioavailability of foods. Bioavailabitly refers to the amount of a nutrient our supplement that is absorbed by the body.
Black pepper increases the bioavailability of the compound curcumin (found in turmeric) making it a potent natural anti-inflammatory compound used is assisting fighting infection and inflammation, such as arthritis.
GINGER aids digestion and increases saliva and other digestive fluids, alleviating indigestion and associated problems such as flatulence. Ginger also has anti-inflammatory qualities that may relieve swelling and pain.
Prices, Shipping and Offers
Details of pricing and offers:
Ships worldwide: Yes [additional flat fee is charged for international shipping. Check product page for details]
Shipping time: Varies but all orders are shipped within 24 hours order being placed
Where can you buy: You can buy from these two websites: