The portal which started as an info blog on turmeric has come a long way since its start. But our goal remains the same.
We want to provide reliable info on turmeric and its usage for humans and pets. 
Our Mentors and Team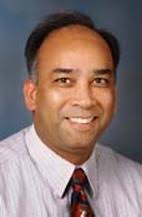 Dr. Bharat B. Aggarwal is an Indian-American biochemist.
His research has been in the areas of cytokines, the role of inflammation in cancer, and the anti-cancer effects of spices and herbs, particularly those of curcumin (a chemical constituent of the spice turmeric).
He was a professor in the Department of Clinical Immunology, Bioimmunotherapy, and Experimental Therapeutics at the University of Texas MD Anderson Cancer Center in Houston, Texas.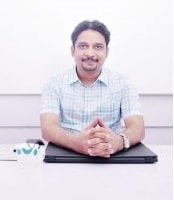 Naveen Sharma the founder of The Research Pedia, the portal which owns and runs www.turmericforhealth.com.
He holds Bachelors and Masters Degree in Chemical Engineering from India's most prestigious engineering institute – Indian Institute of Technology (IIT), Mumbai.
He utilized his past experience of rigorous academic research at IIT and business consulting to develop the comprehensive research and quality management system for the portal.  He insists writers to do "deep research" but still keep the "audience in mind" while writing.
Why trust us?
Internet today is full of websites with information on all aspects, including health.
The major problem with health websites can be if they can be trusted with the information they are providing? We believe, most of them cannot be. Then why you should trust us? There are three Qualities we believe which differentiate us from others –
1. Focus on scientific research methodology – Scientific research is the cornerstone of our portal. Our articles are written by researching, identifying and then explaining reputed research papers in simple language. Our articles on an average have 20-25 research references (this is like writing a mini-research paper in itself) and all of them are available as hyperlinks (light brown color) at places where their information is used.
2. Team with technical expertise – It is very important to understand and explain the difficult language of scientific papers and more importantly – correctly. Thus, our team consists of writers with high technical expertise.
Our writers have one or more of these educational degrees:
Many of them have been teaching or working incorporates.
Given our work is very specific, we are specific about the streams we hire  –
Biotechnology
Nutrition
Ayurveda
Pharmacy
Every writer is subjected to a test before included in the team. Further, detailed research and writing guidelines are provided to each before they start their work.
3. Interactive and transparent approach – We have over 40,000 newsletter subscribers, 82,000+ FB followers and 10,000+ comments on the website. The reason for this is that we try answering as many reader queries as we can and help them. Whenever we feel we do not know the solution or cannot help, we are very open to accepting it.
We also own and run other websites in the health domain including one on CBD
Contact details:
Please feel to drop us an email in case of any queries –  [email protected]
"www.turmericforhealth.com" is owned by The Research Pedia. You can check more details here – www.theresearchpedia.com