One very common question these days we receive over email and comments is whether we can use cinnamon along with turmeric in paste or other recipes.
If yes, then how much.
This is a good question indeed because cinnamon like turmeric is an awesome spice and integral part of Indian kitchen.
It is known to have numerous benefits just like turmeric.
Before getting into further detail on the query, for the sake of readers who are unaware of cinnamon, I will just talk about the benefits of cinnamon in brief.
Quick overview: Cinnamon and its Benefits
Cinnamon has been used as a spice and medicine in India for thousands of years.
The spice is produced by using bark of cinnamon tree.
There are two key types of cinnamon available – ceylon or true cinnamon and cassia or Chinese cinnamon.
The Ceylon variety is more difficult to find and is sweeter in taste.
Like in the case of turmeric where many of its benefits are attributed to curcumin, in case of cinnamon most of its health benefits are attributed to a compound called cinnamaldehyde.
Other compounds include cinnamyl acetate, and cinnamyl alcohol.
Here are some of the key benefits of cinnamon
A powerful anti-oxidant: Like turmeric cinnamon is a powerful antioxidant known as polyphenols.
In fact cinnamon is found to be more powerful anti-oxidant than garlic.
Anti-microbial : Cinnamon (again like turmeric) is an excellent anti-microbial agent. It is so good that a study says it can be used to preserve food! It has been known to stop the growth of bacteria and fungi.
Anti-inflammatory: cinnamon is known to have anti-inflammatory properties too. It does this by inhibiting the release of arachidonic acid which is "inflammatory fatty acid".
Great for heart health: Research has shown that cinnamon is helpful in reducing LDL and promoting HDL.
Helps in blood sugar control: Cinnamon is known to help people with type 2 diabetes by reducing insulin resistance and thus improving their ability to respond to insulin. It is known to increase the glucose uptake.
Helpful in several brain disorders: Cinnamon is also known to help in Neurodegenerative diseases such as Alzheimer's disease and Parkinson's disease.
Anti-cancer effects: Various animal studies have reported that cinnamon may be helpful in cancer prevention and treatment.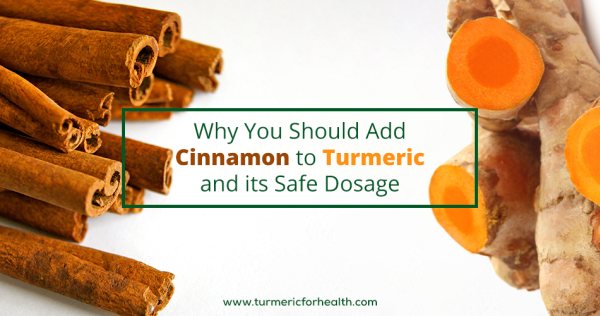 Caution — Both cinnamon are not created equal: which one to take?
Okay, so we now know some of the reasons to include cinnamon, but one has to be careful.
Cinnamon (both varieties) have a compound called coumarin.
Coumarin has been related to liver disease in several studies and this one has to be careful while using cinnamon.
The percentage of coumarin in Cassia is much higher than in Ceylon. Thus is it much safer to use ceylon cinnamon.
Cassia cinnamon may contain upto 1% coumarin (the % varies from sample to sample) while Ceylon cinnamon has only 0.004% coumarin.
Thus, ALWAYS take ceylon cinnamon and not cassia.
It is interesting that the cinnamon you will get almost everywhere will be cassia as it the most used variety.
Also, I need to mention that health benefit wise both have same. It is just the percentage of coumarin which make ceylon a better choice.
What is a safe daily dose of cinnamon?
If you are a very infrequent user, say you take once a week, etc. then upto 6 gms of cinnamon is fine. But the things change as you start using it daily (very frequently).
Let's find out how much cinnamon is safe.
According to The German Federal Institute for Risk Assessment (BFR) it is recommended not to have more than 0.1 mg coumarin per day (if you want to use it frequently).
So with the above info on % coumarin in Ceylon cinnamon (0.004%) let's find out how much cinnamon can you take safely.
Doing simple math we get the safe number as 2.5 gms of Ceylon cinnamon. I will be more conservative and make it 2.0 gms.
Daily safe dose is – 2 gms of cinnamon roughly translates to 1/3 tsp of cinnamon
Now, this number is applicable if you plan to use cinnamon on a daily basis.
Can I use turmeric and cinnamon together and how?
Yes, you can and you should.
Both have several similar health benefits and thus can add significantly to each other.
There are no interactions found between turmeric and cinnamon and thus they are safe to be taken together in that respect too.
How to take cinnamon along with turmeric
While cinnamon can be taken separately from turmeric but if you want to have them together here are some awesome ways:
One of the best ways is to add cinnamon to your golden paste. Ceylon cinnamon is sweet and thus can also add to its taste. I tried this and found the taste to be better. Get golden paste recipe here>
Another great one –  turmeric (1 tsp) + cinnamon (1/4 tsp) + black pepper (2-3 freshly grounded) + raw manuka honey (whatever is required to make a paste) . Cinnamon, turmeric, and honey is a great combo for health! Caution – to be avoided if you are taking turmeric for inflammation (as sugar is known to be inflammatory), also people with sugar related disorders should consult a doctor before taking. 
You can add cinnamon to your turmeric tea also. It can also act as a healthy sweetener. Get turmeric tea recipe here>
Of course, there are so many other ways.
Like turmeric, cinnamon also can be used in numerous ways. Experiment and find the one which suits you.
In the end..
There is no reason why you should NOT add cinnamon to turmeric. Just be careful to use Ceylon cinnamon and well within the safe dosage.
Start using turmeric + cinnamon combo today!
Save