Here is an interesting stat table comparing cancer incidences in India and USA. There numbers are per million people.
As you can see the incidences of cancer in USA are very high, especially breast, lung, colon and prostate. USA had 690 cases per million while in Indian it is just 20!
While there may be lot many factors in play here but researchers believe extensive use of turmeric is also one of them.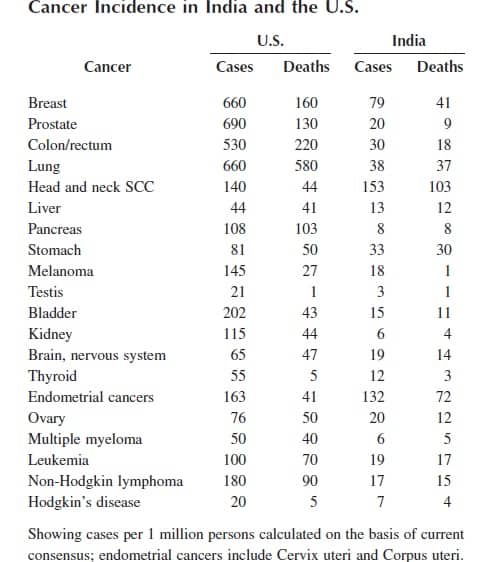 Source: Turmeric, The genus curcuma