Turmeric is a simply excellent herb for the skin.
We have already listed how to use turmeric for skin in 10 Awesome Turmeric Masks for Great Skin.
But if you are looking for something more traditional and on the lines of Ayurveda then here is Ubtan for you.
A great way of using turmeric for skin is Ubtan (pronounced as Oob – ton). Ubtan is a preparation that is used for body and face application which is a part of Ayurveda- Indian traditional medicine system.
Ubtan is a paste made from turmeric, saffron, sandalwood, chickpea, and seeds of yellow mustard.
In Indian households, Ubtan is a part of the marriage ceremonies, where this paste is applied to bride and bridegroom prior to marriage for religious and aesthetic purposes.
Also, it is used in traditional Ayurvedic massages to detoxifying the skin and body. Commercial preparations of Ubtan are available.
Ubtan is fairly easy to make herbal preparation that you can use regularly at home and there are a number of variants which target specific skin problems.
What are the benefits of Ubtan- Traditional Ayurvedic Turmeric Mask?
Ubtan benefits your skin and body in the following ways:
It fights skin infections
It cleanses and tones the skin.
It improves complexion.
It contributes to skin's suppleness and smoothness.
It works as an astringent.
It aids in exfoliation.
It reduces facial hair.
It protects from acne, blackheads, whiteheads, and freckles.
It stimulates blood circulation in the body.
It detoxifies the body and increases strength and stamina
What does research say about Ubtan/ Ayurvedic Turmeric Mask?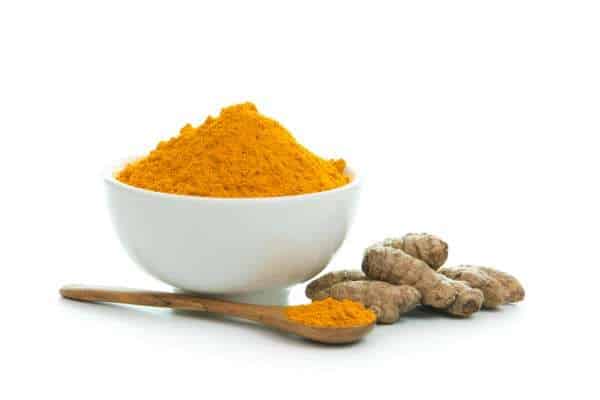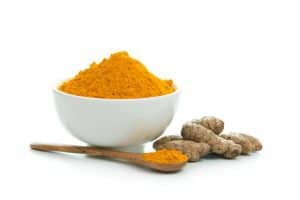 Researchers have evaluated the quality and efficacy of Ubtan as a skin care formulation.
In this study, Ubtan was prepared from turmeric, chickpea flour, and sandalwood.
It was found that Ubtan formulation had excellent antioxidant potential and could scavenge free radicals.
This was due to the high phenolic and flavonoid content- these are natural antioxidants present in plants.
The study also investigated Ubtan's tyrosinase inhibitor potential. Tyrosinase is an enzyme that supports the production of melanin, skin pigment. Its dysfunction can lead to hyperpigmentation.
Tyrosinase inhibitors in cosmetics work as skin whitening agents.
The study showed that Ubtan inhibited two types of reactions that tyrosinase participates in, thereby indicating that it had sufficient potential to inhibit tyrosinase.
Curcumin content and Vitamin C content was 1.6% and 2.1% and the quality of formulation was as per clinical standards.
These findings reveal that Ubtan has therapeutic properties relevant to skin care- antioxidant and skin whitening properties. Since it is made from natural ingredients it is safe for skin application.
Curcumin, the active ingredient of turmeric, is beneficial for skin health and has skin brightening properties. Sandalwood oil has skin brightening, anti-inflammatory, and relaxing properties.
What does this mean?
Ubtan contains natural ingredients such as turmeric, sandalwood and coconut oil that benefit the skin.

They aid in skin whitening, improving skin texture, fight skin infections, soothe skin inflammation and work as antioxidants. Even a clinical study conducted on Ubtan suggests that it has pharmacological properties relevant to skin care.
10 Turmeric Mask/Ubtan recipes for Healthy Skin
Traditionally Ubtan is applied only before a bath which makes it different from a face pack. A good oil, chickpea flour, and turmeric are the essential components of Ubtan.
Flour is an important constituent since it sticks to the dirt and facilitates its removal.
Cream or oil is used to form a smooth application.
Turmeric works as an anti-microbial agent and is good for the skin. It helps in treating skin diseases, wound healing and improving complexion.
Other ingredients are added to moisturize the skin, exfoliate dead cells, lighten the skin complexion and remove facial hair. You can add your favorite essential oils to these recipes .
1.

Traditional Ubtan- Turmeric & Chickpea/Besan Mask
1 cup chickpea or whole wheat flour
½ cup mustard oil
1 teaspoon turmeric powder
This can be used for whole body application. To this, you could add sandalwood oil or rose water or myrrh.
Add oil slowly to chickpea flour and turmeric powder so as to get a paste and not a dough; also add sufficient water for a paste-like consistency.
Leave the mixture on the body till it starts drying and cracks. Rub it off and cleanse with water.
2.

Ubtan/ Turmeric-Neem mask for treating pimples
¼ teaspoon of neem powder
1 teaspoon fenugreek powder
1.5 teaspoons of dried orange peel powder
1.5 teaspoons coconut oil
1 tablespoon wheat germ oil
1 teaspoon turmeric powder
2 tablespoons chickpea flour
Pinch of organic camphor powder
Mix the ingredients to form as a paste and apply as a spot treatment to pimples and acne scars. Leave on for 15-20 minutes and then wash off with cool water.
3.Ubtan/ Turmeric-Sandalwood mask for skin brightening
½-1 teaspoon sandalwood powder
½-1 teaspoon turmeric powder
1-2 tablespoons chickpea flour
1-2 teaspoon milk or milk cream
1-2 teaspoon rose water
Mix the dry ingredients first and then slowly add milk and rose water to form a paste. Apply on the face and let it dry. Wash with water.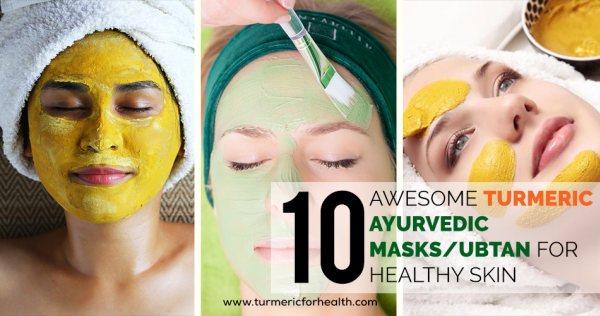 4.

Ubtan/ Turmeric-Nuts-Milk mask for dry skin
1 tablespoon of almond paste
1 tablespoon cashew paste
1 tablespoon pistachio paste
1 tablespoon milk
1 tablespoon wheat germ oil
1 tablespoon olive oil
1 tablespoon rosewater
¼ cup red lentil paste
Chickpea flour
Soak the nuts in water overnight and drain the batch the next morning. Skin the almonds and grind each of the nuts into a fine paste.
Mix all ingredients to have a paste-like consistency and add a little chickpea flour for thickening.
Apply on the face and leave for 20-30 minutes. Wash with water. This pack is a really good moisturizer for winters.
5.

Ubtan/ Turmeric-Lemon mask for removal of unwanted facial hair/hirsutism
1-2 teaspoon lemon juice
1 tablespoon milk or milk cream
½ teaspoon turmeric powder
2 tablespoon chickpea flour
Mix and apply on face. If you do not have a pimple gently scrub or massage this mask on your face.
This will help in removing facial hair and have a bleaching effect on them.
6.

Ubtan/ Turmeric-Cucumber Mask for removing tan and sunburn
2 tablespoon oatmeal
2 tablespoon wheat /chickpea flour
2 -3 teaspoon lemon juice
2 teaspoon cucumber juice
2 teaspoon potato juice
½ teaspoon turmeric
2 tablespoon milk cream
Mix ingredients to form a paste. Apply to face or affected regions and massage well. Let the mixture dry off and then wash with water. You can do this once a week.
7.

Ubtan/ Turmeric-Wheat germ mask for wrinkles
1-2 teaspoons lemon juice
1 tablespoon wheat germ oil
¼ cup wheat flour or chickpea flour
1 teaspoon turmeric
Mix lemon juice and wheat germ oil. Add chickpea or wheat flour and turmeric powder slowly to form paste-like consistency.
Apply on face for 15-20 minutes and wash with water.
8.

Ubtan/ Turmeric-Lentil-Oatmeal mask for exfoliation
¼ cup red lentil
¼ cup oatmeal/ wheat bran
¼ cup raw rice
1-2 tablespoon almond paste
1 teaspoon turmeric powder
Rosewater
This is sufficient for whole body application. Soak the almonds in water overnight. Drain and skin them the next morning.
Grind into a paste. Take the dry ingredients and grind together. Mix this powder with almond paste and rose water for a paste-like consistency. Exfoliate your skin with this paste.
9.

Ubtan/Turmeric-Chickpea Skin Care Remedy for full body
½ cup mustard oil or almond oil
1 cup chickpea flour
1 teaspoon turmeric powder
½ teaspoon sandalwood powder
1 tablespoon fenugreek powder
This is sufficient for the whole body. Apply and massage. Leave on till it dries. Wash with water.
10.

Ubtan/ Turmeric-Garlic/Ginger Paste for pain relief
1.5 teaspoons of olive/coconut oil
1.5 teaspoons fenugreek powder
¾ teaspoon mustard oil
¼ teaspoon of garlic/ginger powder
4 tablespoons of chickpea flour
1 teaspoon turmeric powder
You can replace garlic powder with ginger powder. Mix the ingredients to form a paste-like consistency and apply to areas affected like painful joints.
Massage well and cover with gauze and leave it for 30 minutes or longer. Wash with water. Be careful about stains on clothes.
Precautions
Ubtan is excellent if followed by a massage and a bath. It rejuvenates your skin and body. However, there are a few things to be kept in mind:
Do a patch test before using any Ubtan.
Be careful of the possible staining of clothes.
Avoid applying it to open wounds.
If using Ubtan for exfoliation use only once in two weeks.
In case you are suffering from pimples or any skin eruptions, avoid massaging or scrubbing.
Though these are natural ingredients if you face any skin irritation wash immediately.
Conclusion
Ubtan is a traditional therapeutic herbal preparation which includes the goodness of turmeric and other natural ingredients that promote skin health.
Do try out these Ubtan recipes and share your feedback.