I have already mentioned in several of my previous recipes that I am a veg. and that limits my ability to come up with interesting turmeric based recipes which are non-veg. But should I worry if there are awesome cooks like which Kerry Moy which come to my rescue.
She just cooked a ripper using crayfish and prawns.
What all you need?
You need the following:
Crayfish (big one)
Prawns
Turmeric
Garlic
Onions
Butter
Broccoli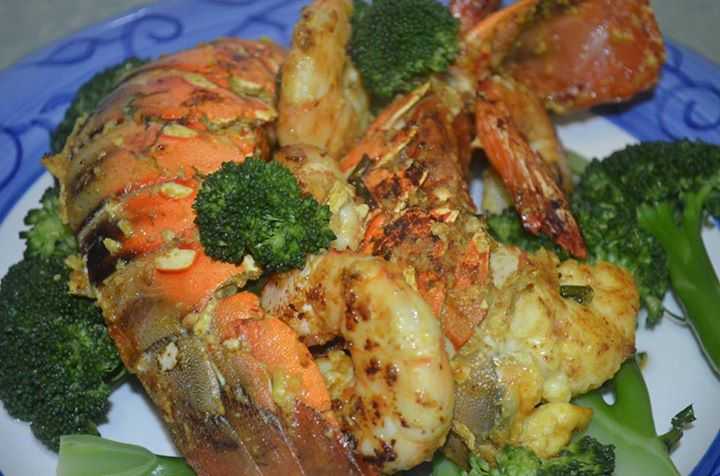 How to cook?
Get big crayfish – thaw – cut in half

Sort out how many prawns you want. Behead them. 

Pan on medium heat, add cray – let the medium heat do its job, then add butter, garlic, and big chunks of previously frozen roast pumpkin/turmeric/pepper/sauce mix. Prawns in the pan in last 6 minutes. 

Cut broccoli, into bite-sized pieces, blanch. 

Drain broccoli – save the water for future stock.

Swizzle around the pan one last time – then serve
I am sure you would love it! Thanks Kerry!